Made in France
YELLOW CAST SHADOW DECORATIVE PLATE
A most solar table.
Vibrant and colorful, this unique piece in earthenware plays with the shadows and geometric lines of a fork, while drawing inspiration from the curves of Diptyque's legendary oval.
On the table or wall of any home, watch as it lights up your interior.
Hand-crafted in France according to the artisanal savoir-faire of the experts at Faïencerie Georges.
For use alone or combined with its matching, white plate.
Limited Edition.
Characteristics
Diameter 27 cm Made in France
... Show more +
... Show less -
Free sample corresponding to your purchase of perfume to test it on your skin before opening it.
Complimentary signature gift boxes available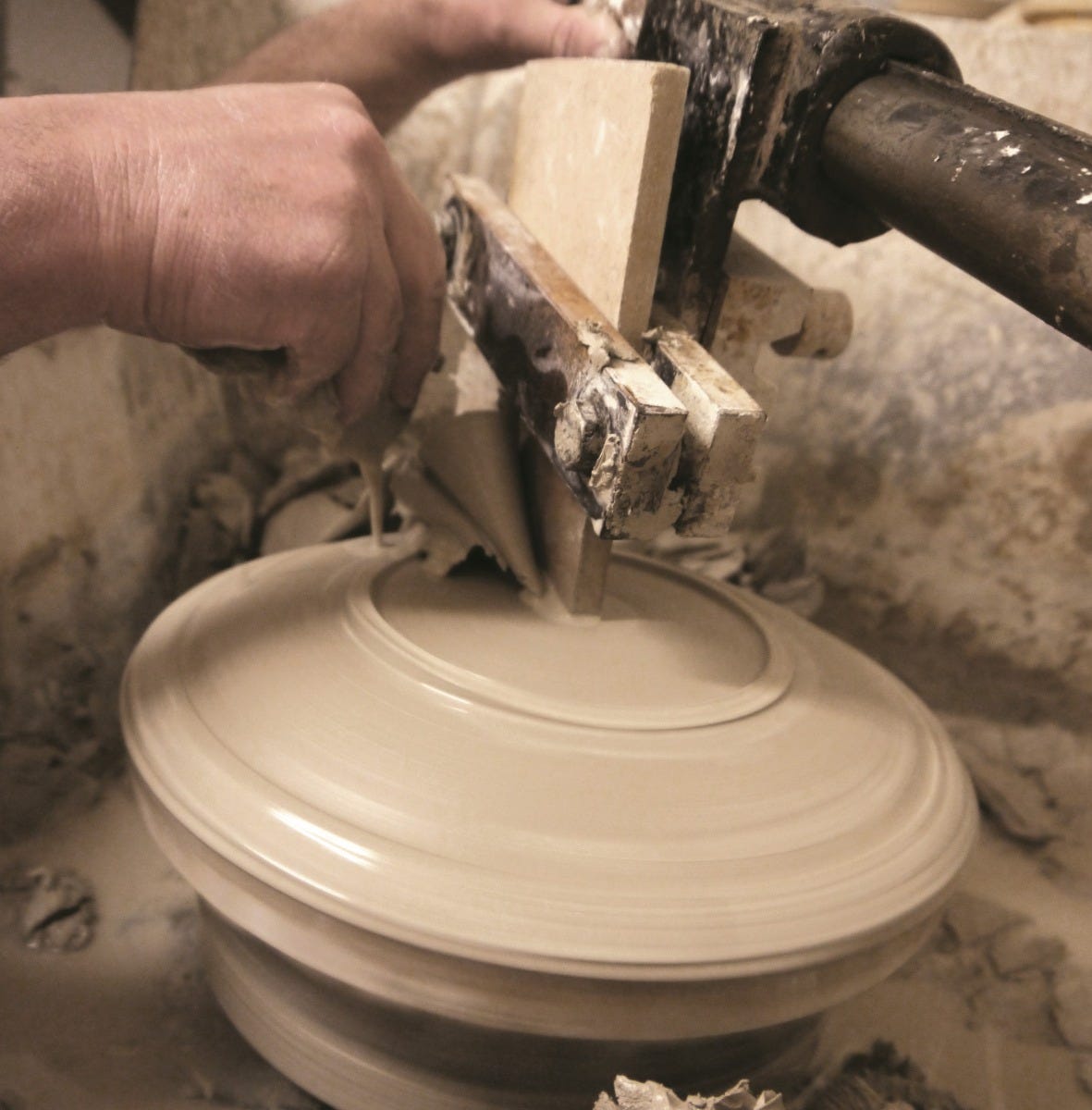 Craftmanship
For the last 125 years, the reputed Faïencerie Georges has been decorating tables and walls with elegant dishware in ceramic. Founded in Nevers, this enterprise started garnering popularity in 1926 when Emile Georges took the reins. Today, the family's fourth generation strives to perpetuate this living heritage, infusing poetry and creativity in all their creations. Seduced by the decorative off-beat characteristics of its collections, and by a shared philosophy around design, Diptyque has entrusted the Faïencerie with the production of stunning decorative dishes using a technique known as Chromatography. these creations bursting with sunshine, imagined jointly by both Maisons, are living testimonies to La Maison's singular graphic style, with a pattern composed of lines and curves in tribute to Diptyque's iconic oval.
Material
Earthenware
... Show more +
... Show less -