Made in France
Torsade Candle Holder - For small candles
Poetic dome for peaceful illumination.
Designed for diptyque by the Jean-Marc Gady studio, here is an object of enticing curves that's torch-blown.
Hand-crafted by the master glassblowers of a reputed studio in the Vendée region of France.
Set on a stand in black Bakelite.
For use with 70g candles.
For use alone or combined with other diptyque photophores.
Characteristics
Height: 12.3 cm, Diameter: 8 cm Made in France
... Show more +
... Show less -
Complimentary signature gift boxes available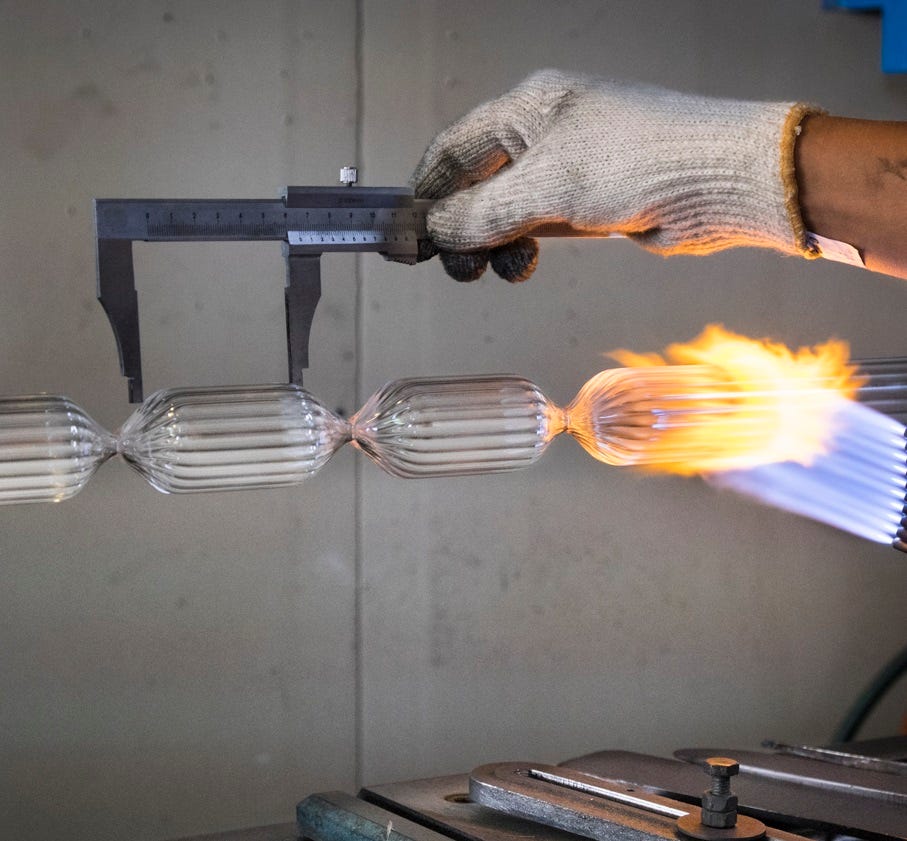 Craftmanship
Christiane Gautrot - co-founder of diptyque - collected large seed-filled borosilicate jars in the original 34 Boulevard Saint Germain boutique. This transposition of laboratory technology in the field of interior decor inspired Nivyne, a master glassworker based in Vendée, France, who made this photophore.
Material
Designed for a 70g candle
Materials: Borosilicate glass and bakelite stand
Weight: 240g
Size: H11 cm; ⌀ 7 cm
... Show more +
... Show less -