Made in Italy
Murano Candle Holder-Vase - Black and White
Contemporary artisanal beauty.
Imagined with diptyque by a Milanese designer, this reversible object is always one-of-a-kind, its patterns rich with random beauty.
Hand-blown and shaped, a vase and photophore have been melded together during firing up. The photophore reveals the oval design of diptyque label fame, through glass speckled with black and white.
Hand-crafted by a family-run studio of artisans based in Venice.
Two uses possible: the photophore is designed for 190g candles; turn it upside-down and it becomes the perfect vase for its partner.
Characteristics
Diameter Photophore: 9 cm Diameter Vase : 10 cm Hauteur : 32.5 cm Made in Italy
... Show more +
... Show less -
Complimentary signature gift boxes available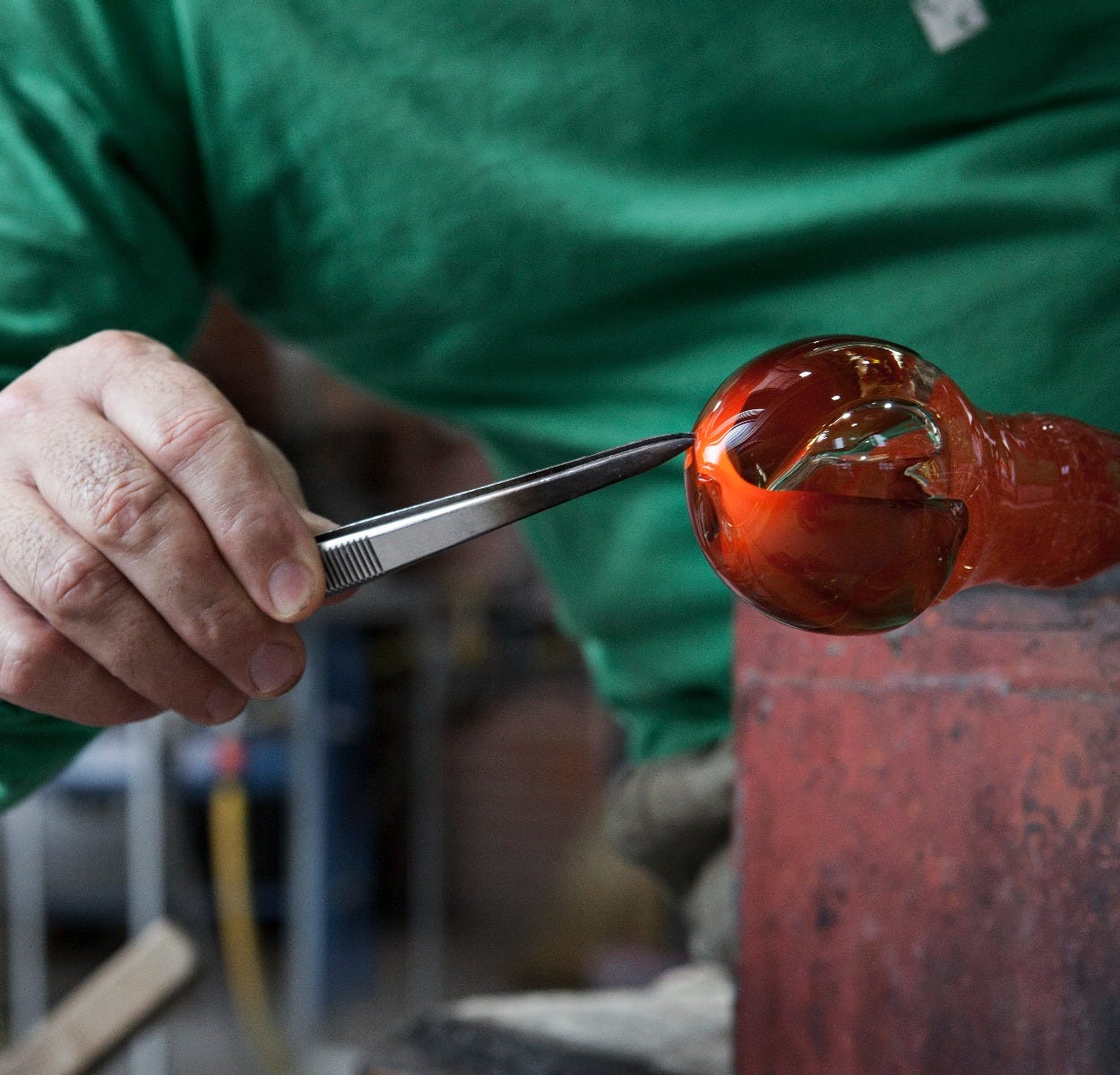 Craftmanship
Stories of Italy's designer, Dario Buratto, revisits artisanal techniques from Venice's unique heritage to create singularly contemporary decorative objects. For diptyque, he has developed an exclusive collection of goblets and vases that reinterpret an ancient glassblowing technique known as Macchia su Macchia ("layer by layer"). The opaque and the transparent merge into the most colorful patterns created by the successive application of pigments and shards of colored glass. This technique also evokes the marble and mosaic styles so in vogue in antique Italy.
Material

Materials: Murano glass
Weight:
Size:
Care
Clean the piece with a slightly damp soft cloth. If there is leftover wax, leave the piece to soak in hot soapy water and gently remove the softened wax with a soft cloth.
... Show more +
... Show less -