Made in France
Shade Lantern - For classic candles
Candlelight reveals the breathtaking beauty of lampshades as they transform candles into stylish miniature lanterns.
Imagined by artist Gianpaolo Pagni, patterns reinvent and revisit the oval design of diptyque fame, to the fluttering of a candle's flame.
Hand-crafted in the French studios of a specialist reputed in the art of the lampshade.
Metal structure, fireproof shade IN PVC plastic.
Designed for 190 g candles.
Characteristics
Diameter : 12 cm, Height : 18 cm Made in France
... Show more +
... Show less -
Complimentary signature gift boxes available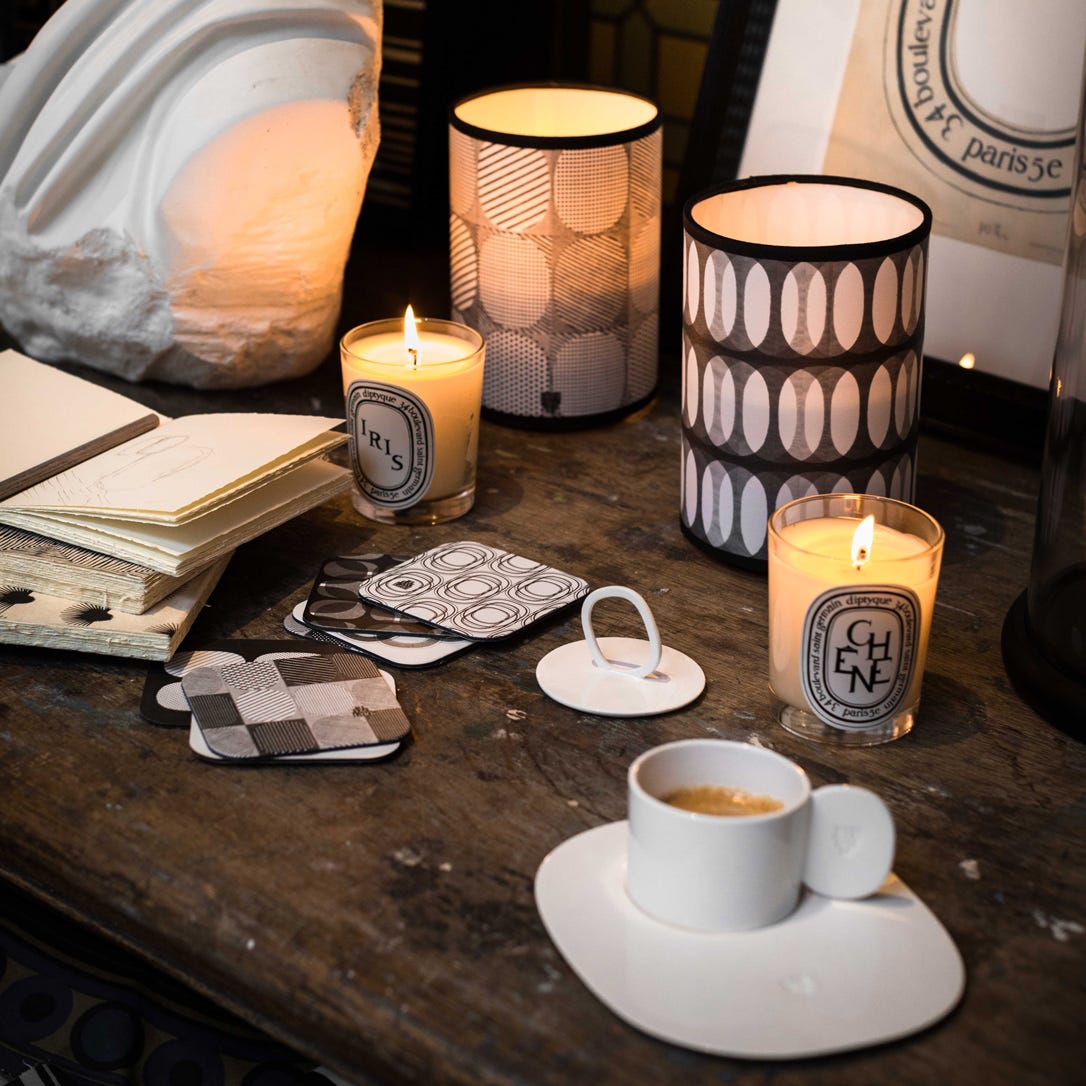 Craftmanship
Not far from Issoire, deep in Auvergne country, hands of gold keep a forgotten artisanal tradition alive and thriving. Their nimble fingers work to embellish the light that glows through their made-to-measure lampshades; their talents adapting adroitly to the innovations and creations that pique their genius…like these new diptyque candle lanterns. From the cutting to the stitching, from the assembling to the ribbing, Les Abats-jour du Moulin gather under one roof the ensemble of artisanal trades to produce models that are either classic, couture or decorative. This best-kept-artisanal-secret has been working for the last forty years for brands, theaters and some of the hottest decorators from near and far.
Material
Designed for a 190g candle
Materials: Metal structure and PVC embellishment covered with flame-proof printed fabric
Weight: 120g
Size: 18 x 12 cm (HxD)
... Show more +
... Show less -