Made in Portugal
Landscape Stand - For medium candles
Unparalleled Landscapes.
Hand-crafted by Portuguese masters of porcelain according to a manual technique known as "terres mêlées" ("mixed earths"): each object presents unique patterns born from different nuances going from blue-gray to ink black.
Designed for use with both 300g and 190g candles, this candle stand matches the Landscape candle lid, or can be repurposed as a coaster for bottles and tumblers.
Characteristics
Height : 3,5 cm, Diameter : 9 cm Made in Portugal
... Show more +
... Show less -
Complimentary signature gift boxes available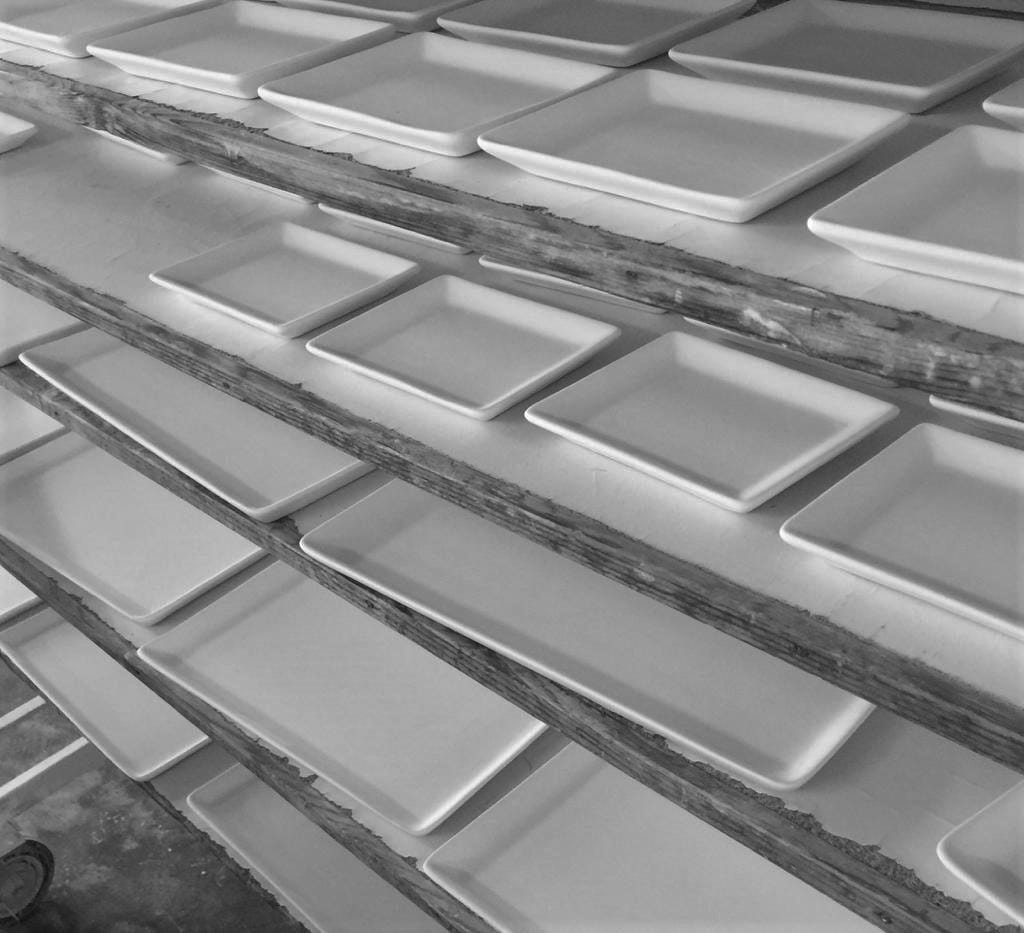 Craftmanship
"Based in Aveiro, Portugal, NG Porcelanas has been making the most beautiful porcelain pieces in Europe for over 20 years. Unique creations, period replicas, commissioned pieces, the master porcelain makers of this company of living heritage work the porcelain with endless and exacting precision. Such extraordinary know-how naturally appealed to diptyque in its choice of artisans dedicated to tableware and a selection of decorative objects."
Material
Designed for a 300g candle
Materials: Biscuit (unglazed porcelain)
Weight: 175g
Size: ⌀ 11.5 cm
... Show more +
... Show less -