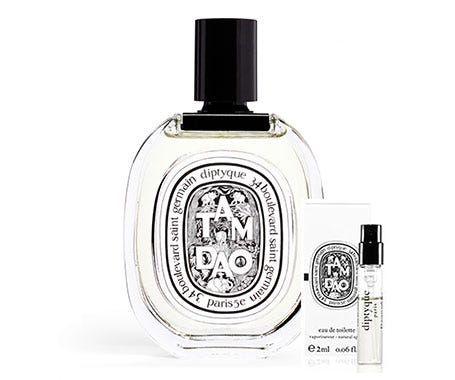 Try before
Each fragrance purchase will now include a matching sample, with the exception of L'Eau Trois Eau de Toilette, L'Autre Eau de Toilette, L'Eau du Trente Quatre Eau de Toilette and Volutes Eau de Parfum.

You can discover the fragrance on your skin before opening your bottle.
We will gladly accept unopened returns within 7 days of original purchase, free of charge.
Samples
We do not send samples on request.

For any order you can choose 2 samples when checking your basket.