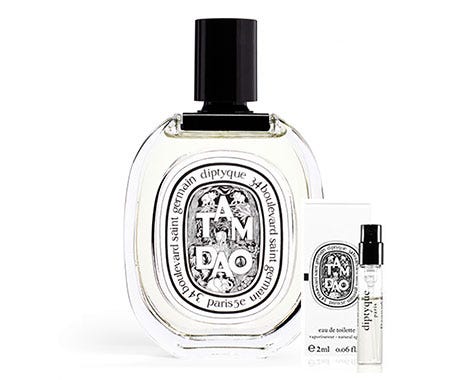 Each fragrance purchase will now include a matching sample. Use the sample to test the fragrance on your skin before opening the full-size bottle. We will gladly accept unopened returns within 7 days of upon arrival of original purchase.
Offer available for all fragrances not including L'Eau Trois eau de toilette, L'Autre eau de toilette, L'Eau du Trente Quatre eau de toilette, Volutes eau de parfum and the pre-filled Travel Sprays.
Under the Christmas tree, during a romantic date or in honor of a birthday. To celebrate or thank or surprise someone… diptyque's fragrant and artistic treasures stand out thanks to the subtleness of the pleasures they procure. They are the ultimate gifts. To find the one that best suits the receiver you have in mind, all you need to do is play matchmaker.
PERFUME YOUR HOME
Combine and adapt various diffusing options to reach the desired intensity of diffusion.
DISCOVER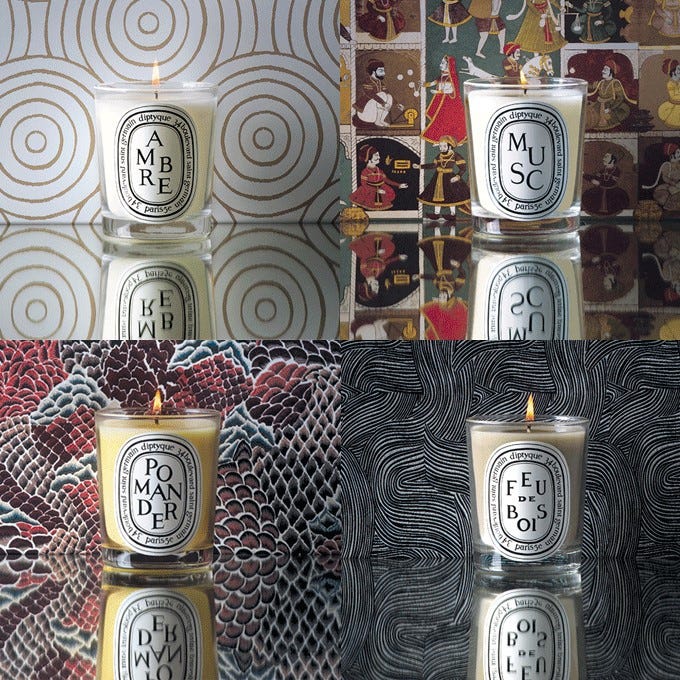 COMPOSE YOUR CANDLES DUO
diptyque has captured the sweet scents that harmonise with the season and bring comfort.
DISCOVER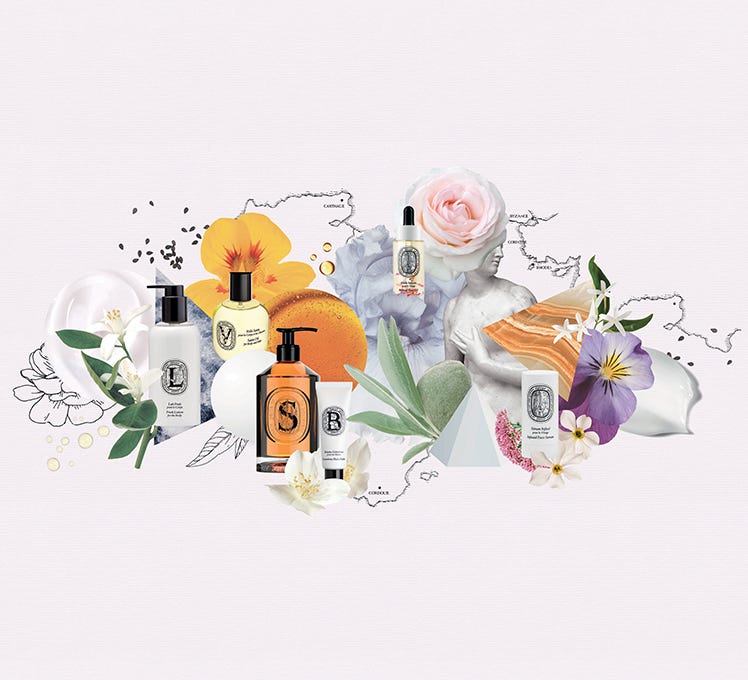 DIPTYQUE REINVENTS THE ART OF CARE
diptyque uses its perfumer's know-how to enhance natural beauty. Thanks to its mastery of the extraction techniques used in perfumery, it captures the active molecules of even the most fragile plants. So discover the collection of face and body care with surprising textures which change their form.
DISCOVER