THE GRAPHIC COLLECTION
On the occasion of its sixtieth anniversary, diptyque celebrates and revisits its graphic heritage in a collection of limited edition candles with a playful and hypnotic design. The limited edition adornments make the lines of the oval dance and multiply the optical effects. An invitation to the discovery and experimentation of graphics by diptyque.
Berries
Candle
By giving relief to the oval, by playing with its hollows and solids, the new Berries scent is an original and graphic invitation to discover the world of diptyque.
Ready for the exploration?
Sold Out
Fig Tree
Candle
In a large swirl of lines, the motif of the Fig Tree emblematic scent combines concentric shapes offering a hypnotic visual and sensory experience, which metamorphoses the lines and makes the flame flicker.
Follow the rhythm!
Sold Out
Tuberose
Candle
Wrapped in a play of oblique lines that draw a black and then a white oval, the Tuberose candle, with its curves and nervous hatching, hypnotises the eyes and the senses with its unique fragrance.

This edition is exclusive to diptyque boutiques and diptyqueparis.com
Sold Out
Roses
Candle
Displaying the oval in a play of contrasting verticals, from light to dark, the graphic motif that adorns the iconic Roses scent offers a unique visual and olfactory experience, which makes the lines sway and the flame flicker. Step into the rhythm!
Sold Out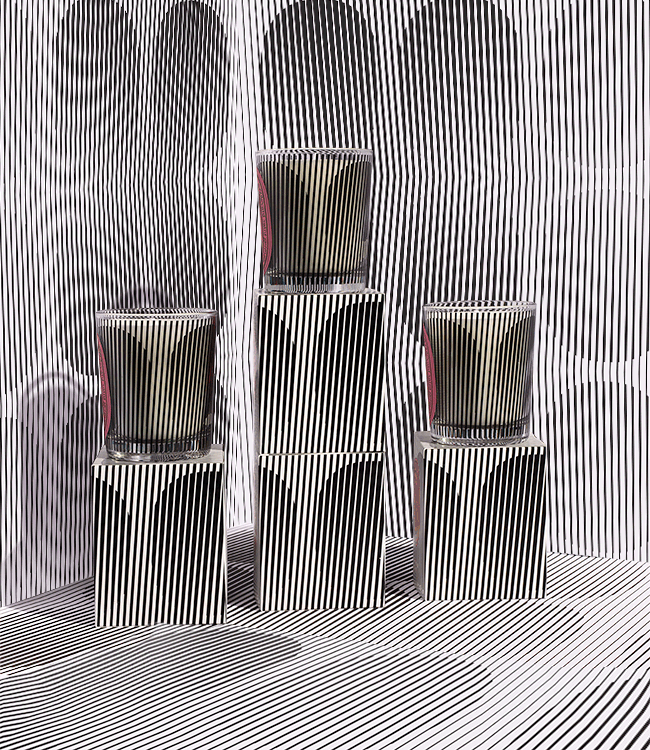 Coffret of 3 candles


full of sensations

To live the visual and olfactory experience of the collection to the full, diptyque offers a gift box of the three limited edition scents decorated in hypnotic motifs.

Sold Out
Diptyque photophore


optical illusion guaranteed

Adorned with a thousand black lines, the specially designed limited edition photophore offers a unique visual experience. Placed over the candle, it intertwines the lines and enhances the look of each one differently. Turn it round and the magic happens: the optical illusions multiply, the shadows cast vary from candle to candle for the greatest visual pleasure.



Explore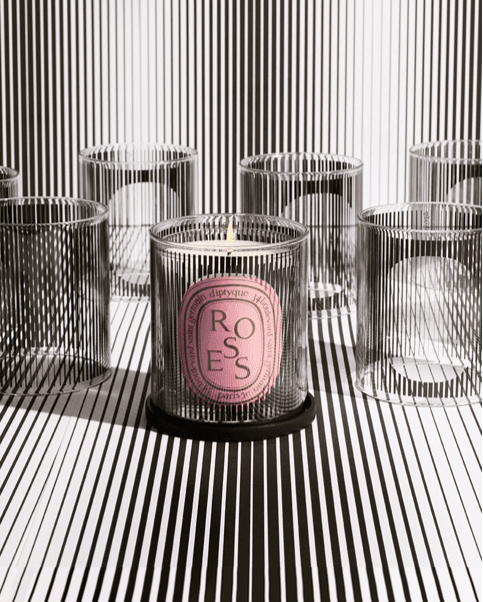 diptyque offers


gifting ideas...

Its delicate beauty fills us with emotion. Its generous fragrance fills the air with fresh, floral notes. The rose takes the spotlight... Find the iconic scent and many other classics of the Maison in a selection of objects that will make wonderful gifts for those you love.

Discover
This year diptyque is celebrating its 60th anniversary: an opportunity to immerse yourself in everything that has inspired the House since its creation. A cavalcade of youthful creativity, 2021 will be dedicated to graphic design, encounters, nature, travel and curiosity. A year that will be filled with collections and events.
Explore !